Come and celebrate with me at the lively and eventful birthday bash happening on Saturday, November 25th. As I mark the passage of another year and eagerly anticipate the upcoming day, I extend a warm invitation to all of my cherished friends, steadfast supporters, and loyal customers who have consistently stood by me and helped to uplift and celebrate the spirit of Kim's Tavern Bar over the years (newbies are always welcome too) :o).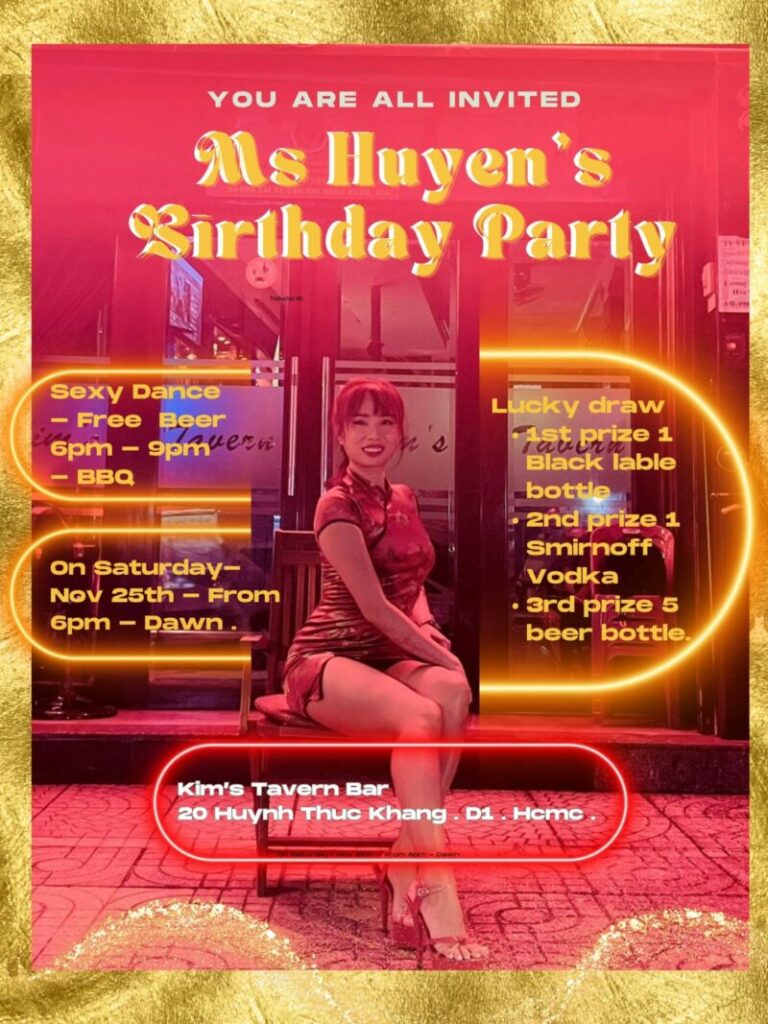 Join me and the Kim's Bar team for a night filled with joy, laughter, delicious cake, refreshing drinks, and the company of our wonderful and stunningly beautiful bar girls. It's a celebration that promises to be unforgettable, and we want you to be a part of it.
Here's a glimpse of the festivities we have in store for you:
Enjoy a complimentary flow of draft beer from 6 pm to 9 pm.
Indulge in mouthwatering finger BBQ on the house.
Delight in a captivating show featuring dancers, a lively DJ, and enticing, energetic movements.
Take advantage of our special offer: buy two, get one free on any spirits bottles in the house.
The party kicks off at 6 pm and will continue until the break of dawn.
Lucky Draw with free prizes & more
I am eagerly counting down the days until my 'ahem'th year birthday celebration, and I can't wait to share the joy and laughter with all of you at Kim's Tavern Bar on my special day. Save the date, join us for the festivities, and let's make it a night to remember.
*Editorial Edit*
The above is super lovey dovey content…but let's get one thing straight! This is the awesome Huyen's birthday and if anyone has been to Huyen's birthday before…It is debauchery x acid = just scratching the surface! It's going to be a messy one! You are highly advised to miss this event if you have a weak heart ;op
Just A Little Sample Of How Huyen Enjoys A Peaceful And Quiet Party 🤥 🤣