Hey guys!!
There are probably a handful of must-attend events at Kim's Taverns Bar, and we have one coming to you this Saturday, 26th November!
If you are a regular, then Huyen needs no introduction! For those new around these parts or passing through, then by gosh, where do I begin?!
Huyen is the one who is always on the go, making sure all of you guys feel welcome and having a great time! She never stops! Everyone knows Huyen for her fabulous smile! Btw she is very easy to spot as she is so damn sexy!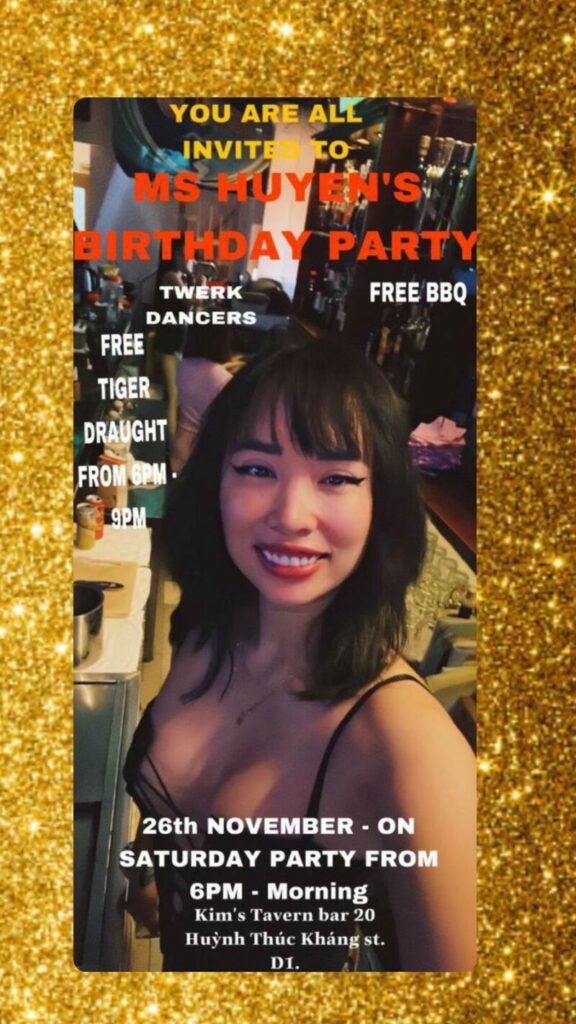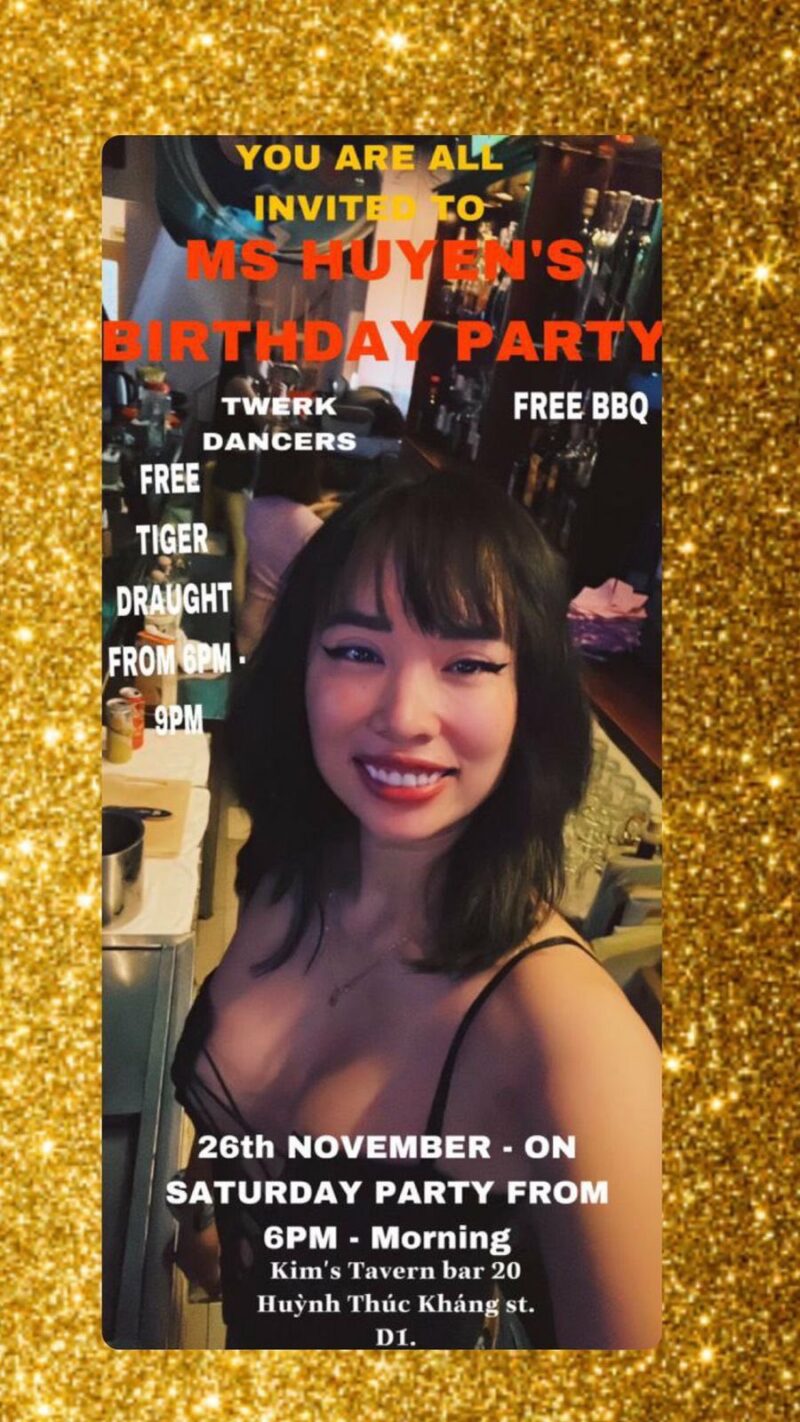 BUT…everyone also knows that given the chance, this girl can party hard!! And that chance has come; Huyen's is unleashed this Saturday for her birthday! Expect Crazy, Expect Debauchery, Expect an Electric Atmosphere…Expect a HUYEN NIGHT!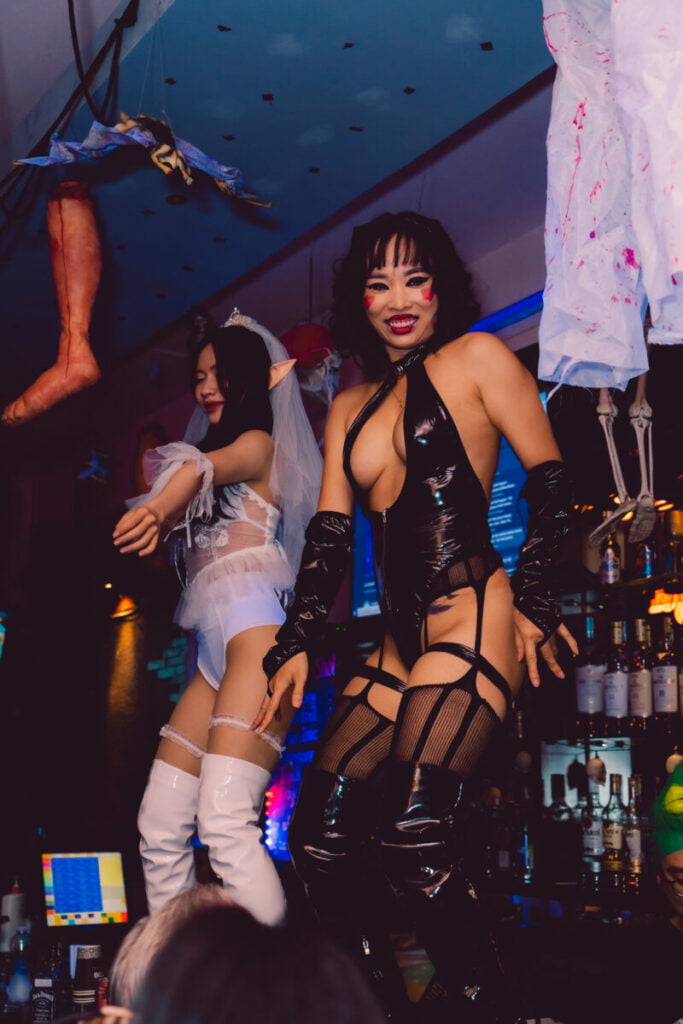 The Princess Has Demanded The Guests Receive…
To ensure everyone has the best time possible, Huyen has made sure there is plenty of birthday treats available for all you lucky guys who attend!
Free Tiger Draft between 6 pm & 9 pm
Sexy Twerk Dance Performances
Free Food (BBQ)
Special Discounts
And Lots More
These are the nights that create memories that last a lifetime! Create a life-lasting memory at Huyens Birthday Party at Kim's Tavern Bar!