Join us at Kim's Tavern Girl Bar in Saigon as are girls are going all out YAKUZA style to celebrate our 12th year anniversary! Since opening our doors over a decade ago, we have become one of the oldest and most beloved girly bars in Ho Chi Minh City.
With over 120 Google reviews and an impressive 4.5-star rating, we take pride in providing a place where everyone is made to feel welcome. Our friendly and attentive staff will ensure you have a memorable experience from the moment you step inside.
At Kim's Tavern, you will encounter the most beautiful bar girls in the whole of Vietnam. Their charm and charisma will captivate you as they serve you your favorite drinks. Speaking of drinks, we offer great deals and promotions that will keep you coming back for more.
But the celebrations don't stop there! We are known for hosting the best and naughtiest events in the whole of Ho Chi Minh City. Our 12th year anniversary is no exception. Join us on the 28th and 29th of July for a weekend filled with excitement and surprises.
About the Event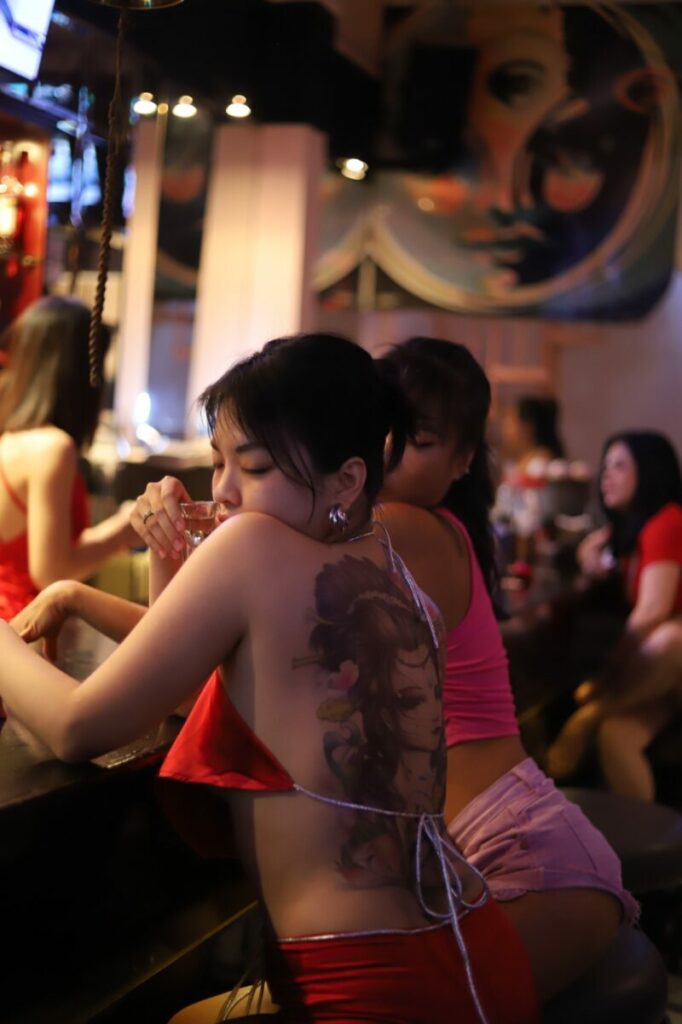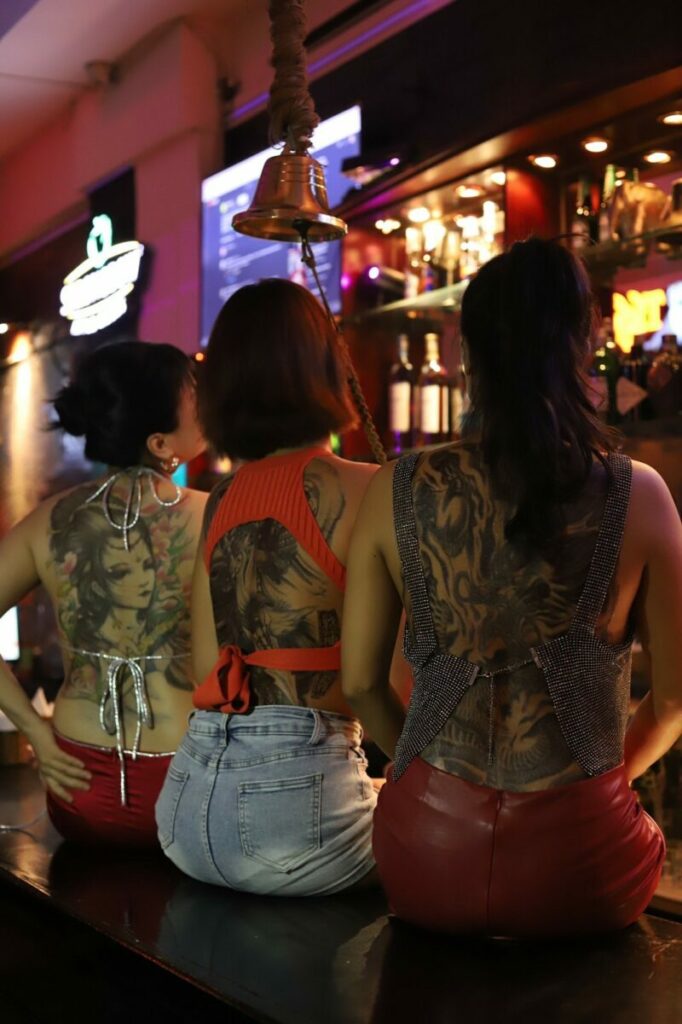 Be careful, when the sunsets on Kim's Tavern Girl Bar on Friday 28th. The bad men come out to play packing heat in their pants ;op. We have called in the heavies to help fend off all you Hunky guys and enlisted the Yakuza HCMC charter, The girls mean business and can kill on site with their beauty, forget kill bill…Kill billions they are that stunning!! Do you think you are a match for our Yakuza girls on this special Kim's Tavern Anniversary? Well lets see but you have been warned! Sarawareta toki wa, inochi ga nai to omo (浚われた時は, 命がないと思え)
Special weapons (Special offers) are Yakuza Girls Use!
Not only can our girls fight, but they fight dirty, here are some of the weapons they will use at the party!
Free Tiger Draught from 6pm – 9pm
Buy 2 Bottles And Get One Free (any bottles)
Sultry & Sexy Bar Dance Performance
Free Delicious BBQ
Lucky Draw To Win Free Bottles
Live DJ Playing Mesmerising Tunes
Much More
About Kim's
Rest assured, Kim's Tavern provides a safe and fun environment for all our guests. Whether you're a tourist exploring Vietnam or an expatriate living here, our bar is the perfect place to unwind and enjoy yourself.
Sip on a wide selection of imported spirits while grooving to music that ranges from popular golden oldies to rock, pop, and electronic beats. We even bring in international DJs for special events, ensuring a night of non-stop fun and entertainment.
At Kim's Tavern, we prioritize your satisfaction. We promise never to inflate the bill or push you to buy drinks for the girls unless you are happy to. Our goal is to make your experience so enjoyable that you keep coming back every time you pass through Saigon. Don't forget to recommend us to your friends too.
Join us as we celebrate 12 incredible years at Kim's Tavern Girl Bar in Saigon. It's a milestone worth celebrating, and we can't wait to share this special occasion with you. Mark your calendars for the 28th and 29th of July, and get ready for an unforgettable anniversary party!