Ho Chi Minh City is a vibrant city with so much to offer. It's the best place in Vietnam for a man looking for company and entertainment, but it can be hard to find suitable girlie bars. So I've put together five fantastic girlie bars in Ho Chi Minh City that you should check out in 2023 when you're visiting Saigon on holiday!
Before we get to the juicy bit, we need to understand the location, prices, and a few other essentials. Once you have that nailed down, navigating the popular girlie bars and enjoying the best possible experience will be a breeze!
Best Areas in Ho Chi Minh City For Vietnamese hostess bars
Pasteur Street
Pasteur Street is located in the heart of Saigon amongst the myriad of coffee shops and is one of Ho Chi Minh City's liveliest streets. Pasteur Street is the most well-known street for ex-pats and tourists looking to have fun with local bar girls once night falls. Tourists often refer to this street as a natural 'carnival' with lots of sexy girls catcalling the guys to come to their bar and spend time with them.
Hai Ba Trung
Hai Ba Trung was the original place to go for girls when visiting Ho Chi Minh; however, over the last five years, there has been a crackdown due to illicit tourists being lured into paying for sex services, with many reports of thefts from hotel rooms, drugs, street fines and more. Nevertheless, it still has one or two great bars and clubs that may be worth visiting one night.
Bui Vien Street
If you are young at heart, Bui Vien street is your place. One of only a few walking streets in Saigon. It is littered with many types of clubs with loud music, places to eat, and hostess bars and massage parlors. It's not for everyone as the area is notorious for pickpockets and other petty crimes, so be aware of your surroundings.
Little Japan Saigon
This area caters to affluent customers from Asian countries such as Japan, Korea, and China. Many small izakayas (Tiny premises) hold bars that offer more of an original hostess bar experience than an adapted version of a girlie bar more associated with the west, such as those you can experience in Thailand.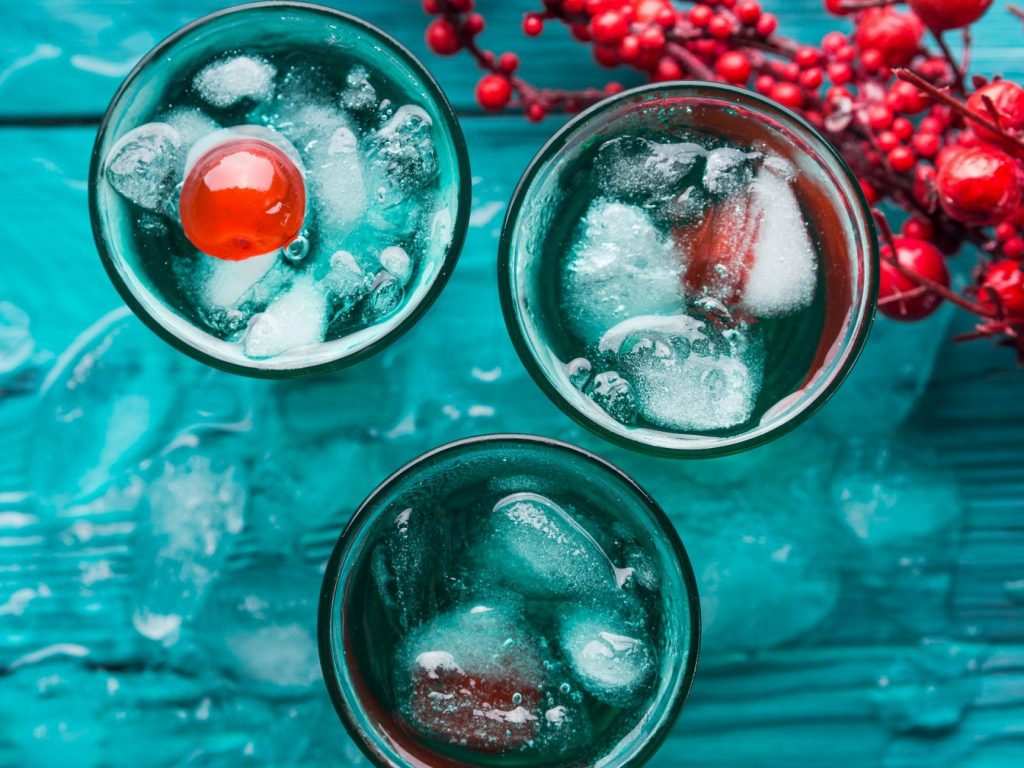 Vietnam Bar Girl Prices
One of the biggest concerns and questions we get asked the most is how much does it cost when going to gogo bars or hostess bars in Saigon?
There are two types of prices:
If you go to little Japan, which is catered more for Asians, you have to pay a bar fee to take a seat regardless of whether you speak to a girl. You have to pay the privilege to sit and stare at the beautiful women serving you.
The other pricing type we use at Kims Tavern Bar is that you only pay when you want to have the company of beautiful ladies in the bar. So if you want to be left alone to have a beer and watch the sexy girls providing drink service to other customers, that's no problem.
Price For Lady drinks
Lady drinks are the currency used in hostess bars. The typical cost for a lady drink is between 100,000VND to 200,000VND, which is approx $4 – $9 US Dollars. Anything more expensive, anything less, and I would be a little worried about the establishment (If they are not running a special offer). For example, at Kims Tavern Bar, our lady drinks are 140,000 VND.
n.b 1. In western hostess bars, this is not mandatory to buy a girl a drink. Only pay if you enjoy talking to the girl and her company; think of it as tips for their companionship.
n.b. 2. This is the main wage bar girls receive, so if you do not buy them a drink, don't be too disappointed in them if they talk to other customers as they have to make a living and support their families.
Ok, so now we have that out of the way. Let's see what we believe are the five best girlie bars in Saigon.
Five best girly bars in Saigon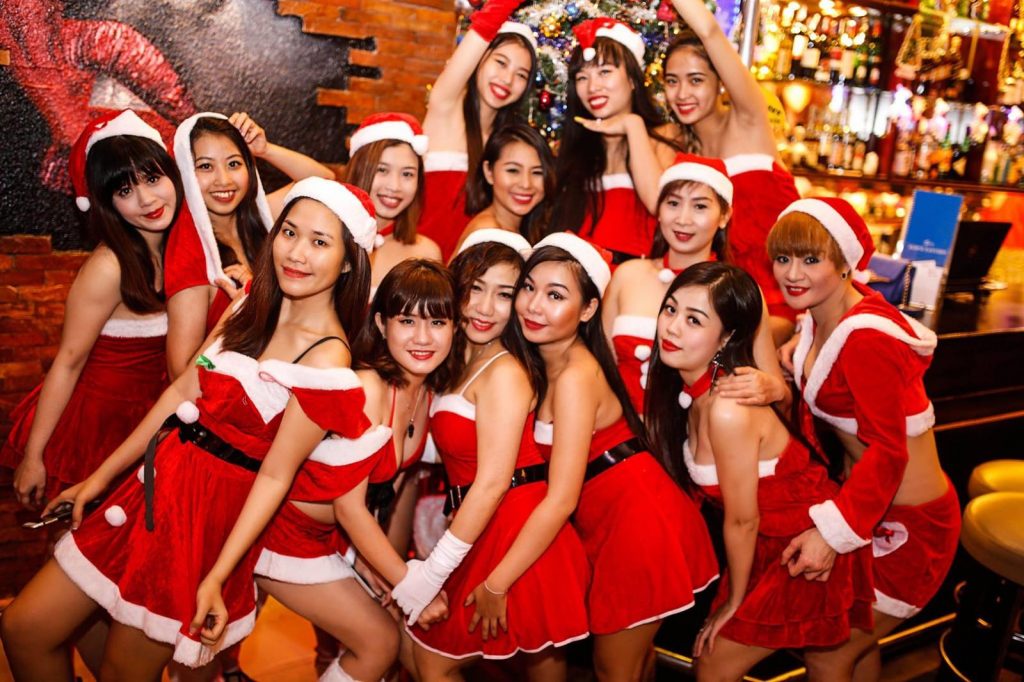 Ok, ok, so we believe Kims Tavern Bar Saigon is the best bar for Vietnam bar girls. But it isn't just ourselves who think that. We are rated very highly on google 4.+ (an excellent score for a girl's bar in Ho Chi Minh.) by locals, tourists, and ex-pats alike. So why is Kim's Tavern Bar the best hostess bar in Saigon?
It is one of the original hostesses bars in Vietnam, and we are still going strong ten years later!
We have the most beautiful girls in the whole of Vietnam…Seriously they are stunning. They are multi-lingual and speak many languages to suit the variety of tourists who come to Ho Chi Minh.
We have a selection of excellent ice cold beers on tap and a top-shelf worldwide.
We are located in an excellent place to meet friends before heading off to one of the nightclubs if that's your thing.
We do care about our customers and the experience they have whilst with us.
We are one of the only bars to provide honest and upfront pricing (we have menu and drinks lists available), But we also do bill checks on your behalf, so your bill does not get out of hand, especially after a few beers.
Close by too many hotels should you need to book a room should you be too drunk to make it home 🙂
Bar 5 Saigon is the oldest on the list, which says something about the bar. It is slightly different from the other girlie bars on the list as it tends to change its service offering. Currently, it is more like a sports bar with pretty girls serving. Think of a sort of Hooters-type place where you don't sit and chat to the girls as you do at Kim's Tavern Bar.
They usually have some delicious drinks on offer, and it's a good place for watching a variety of different sports at the same time. Still, if you want to get a little naughty, then it is possibly not the place for you unless you like playing with your balls…not those balls, footballs, snooker balls, etc…Jeez! ;o)
Voodoo bar is about 4 or 5 years old and scores exceptionally well on google with a rating of 4.1. They have a great selection of fun girls and a fuse ball table if that's your thing. They are based just around the corner from Kim's Tavern bar. Music can be a little loud, and the venue is relatively small, so it can get a little cramped but worth checking out!
Bar 22 Ho Chi Minh City is on the same street as Kim's Tavern Bar. It is next door. They are new to the Ho Chi Minh City girl bar scene and have hit the ground running mastering over 160 reviews at a score of 4.8. I have personally visited, and they have fantastic potential, sexy bar girls and a great environment. Be sure to check them out! They have a pool table, darts and other sporting table games to keep you occupied.
Cheers bar is based on Pasteur street and is pretty new. They only have a few reviews currently scoring an average of 3.5; however, comments blame this on loud music and small space for their dartboards. They have some nice country girls who are new to town and the bar scene culture, so they could be tempted. I can see a bright future for them. Please go check them out! After Kims Tavern, of course!
Quick Caution
We can only guarantee you a quality, safe night out with the hottest Vietnam women Vietnam has to offer at Kims Tavern. Although they make our top 5, we have no say on how their bar is run.
Conclusion
So if you are a guy who does not want the nightlife of Bui Vien and wants to meet some fine ladies, head down to Kim's Tavern Bar! You won't be disappointed with the fantastic beauty and mischief of our OK hot young girls!
See you soon!