Ho Chi Minh City Night Clubs: The Ultimate 6
So perhaps you are looking for something a little more hippity or hoppity than what Kim's Tavern Bar can offer, and that's ok, I guess as long as it's only now and again mind ;op! Well a Night club is where you will you usually want to find your self and Ho Chi Minh City, also known as Saigon, is a vibrant city that never sleeps.
With its bustling streets, delicious street food, and bustling nightlife, it's no wonder that millions of tourists flock to this city each year. If you're planning a trip to Ho Chi Minh and looking for a wild night out, look no further. We'll look at the top 6 hottest nightclubs in Ho Chi Minh that you won't want to miss.
1. Atmos Night Club
Atmos Club is the newest nightlife hotspot that you just must see. It is located in District 1 of Ho Chi Minh City, a bustling part of the city, on Ton That Dam Street. As soon as you enter through those doors, you will be transported into the world of the terrifying action classic Mad Max. Skulls and enormous louvers provide an air of edginess, wildness, and mystery to the large club's décor, contributing to the atmosphere. This club not only has a look that draws your attention, but it also has excellent music. Our most popular DJs will provide you with the craziest night possible by playing the most exciting music and will ensure that you are on your feet dancing the whole time.
2. The Observatory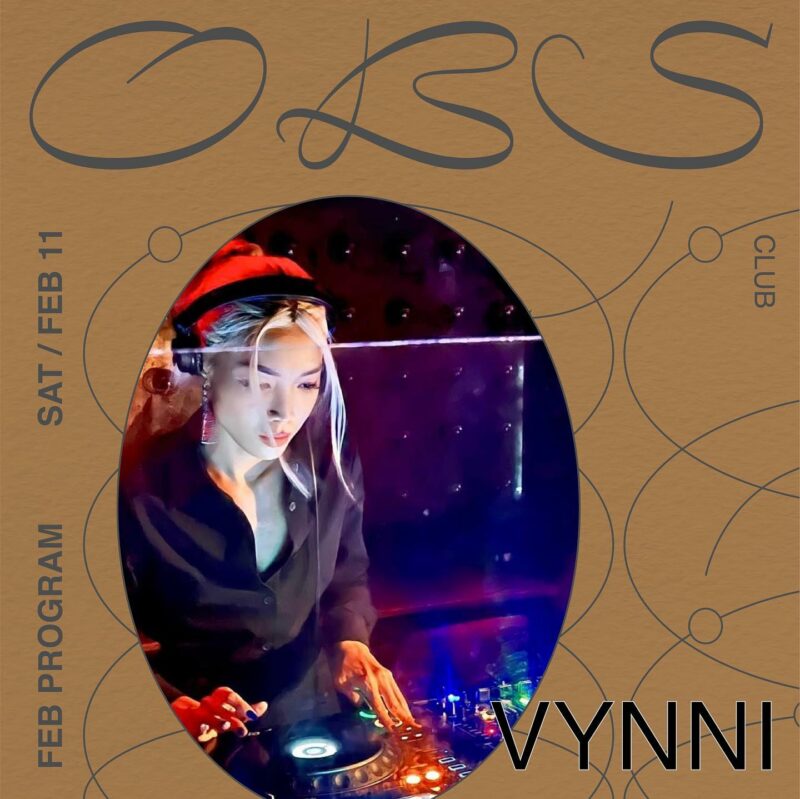 The Observatory is one of the newest and most modern nightclubs in Ho Chi Minh. Located on the top floor of a skyscraper in District 1, this club offers stunning views of the city skyline and a unique, futuristic atmosphere. The club features a main dance floor and several smaller rooms, each with its own theme and music. Whether you're in the mood for hip-hop, techno, or something in between, you're sure to find something that you like at The Observatory.
3. Lush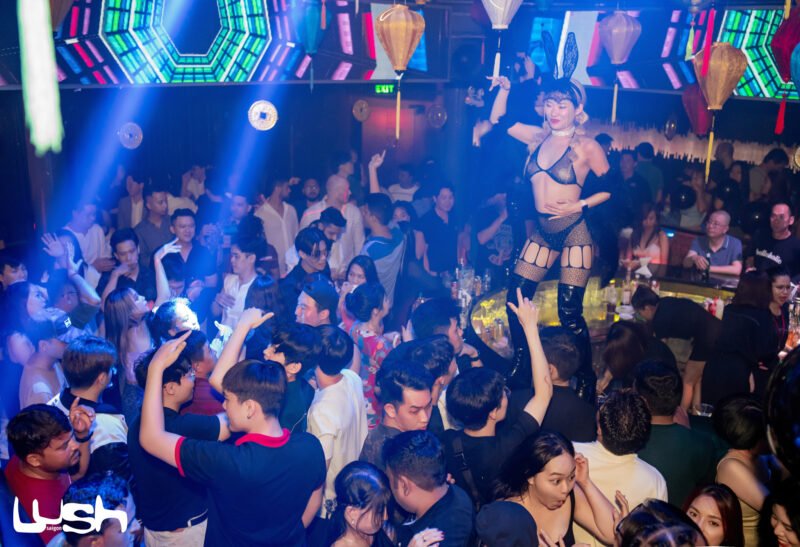 Since it first opened its doors on June 15, 2004, Lush Saigon has been one of the most popular destinations for nightlife in Saigon for more than a decade. The hip-hop lounge, the electronic dance music room, and the open bar are the three distinct locations that the establishment provides for its discerning customers. The Lush nightclub in Saigon was the first in the city to launch a weekly Ladies Night event, which takes place every Tuesday and features free-flowing chosen drinks before 12AM. Are you excited to spend the night doing something you won't forget? Come out tonight at Lush and experience life to the fullest in a raging party environment. While you're there, try out some new drinks and make friends with people from all over the globe at the bar.
4. Commas Night Club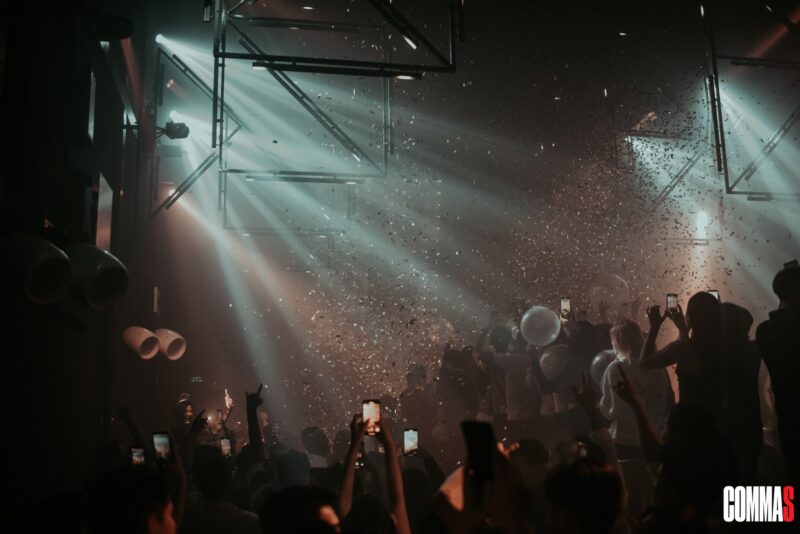 In July 2019, Commas Saigon was shown to the public for the first time. Commas and their "brother," Bam Bam, are situated in the city's central business district thanks to their ownership of a prominent property on Nam Ky Khoi Nghia Street, District 1. Commas have managed to carve out a permanent place for itself in Saigon, even though the city already has a significant number of well-known pubs and clubs. Commas have been a hit with young people ever since it first opened, and the venue routinely welcomes many visitors on a nightly basis. Upon entering Commas Saigon, you will be taken aback by the one-of-a-kind atmosphere and the primarily dark color palette. Commas Saigon is one of the clubs in Saigon that has a "unique" environment, particularly in how the space is arranged and lit. Customers rave about Commas' selection of hip hop as the most thrilling music. What are you holding out for exactly? Gather your buddies, and let Commas Saigon take you on an emotional journey through the sensation of passion. Outstanding tunes, first-rate cocktails, and a lively environment await you here.
5. Canalis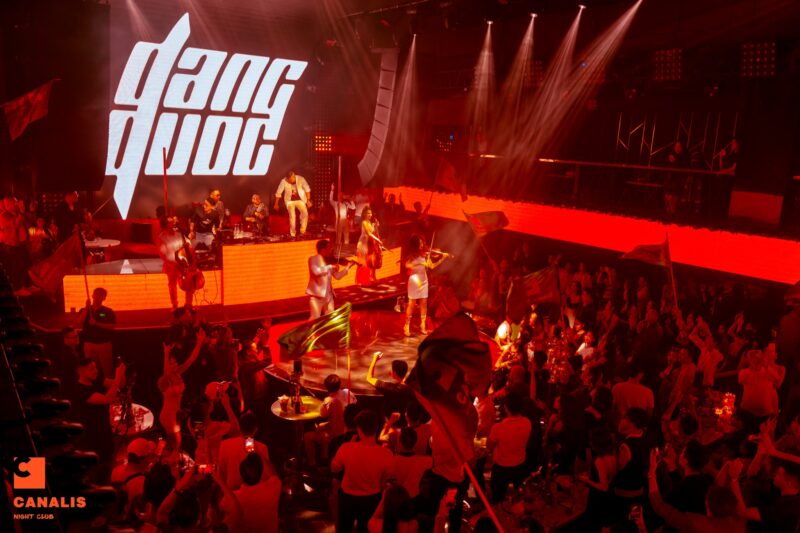 Canalis was one of the very first opulent nightclubs to open in Saigon, and it has a prominent location right in the heart of District 3. Canalis flaunts an expensive decor with a large center stage and uses the tagline "Luxury – That's all about you and us" to describe their business. Vinahouse music, known for its upbeat sound and popularity among partygoers around the country, provides the soundtrack to this paradisiacal club. In addition to the opulence and the music, Canalis has maintained its excellent reputation for nearly a decade by successfully presenting events by a wide variety of well-known musicians in Vietnam, such as Ung Hoang Phuc, Duy Manh, Trinh Tuan Vy, and more. Get your friends together, get dressed up, and go all out at Canalis!
6. The Lighthouse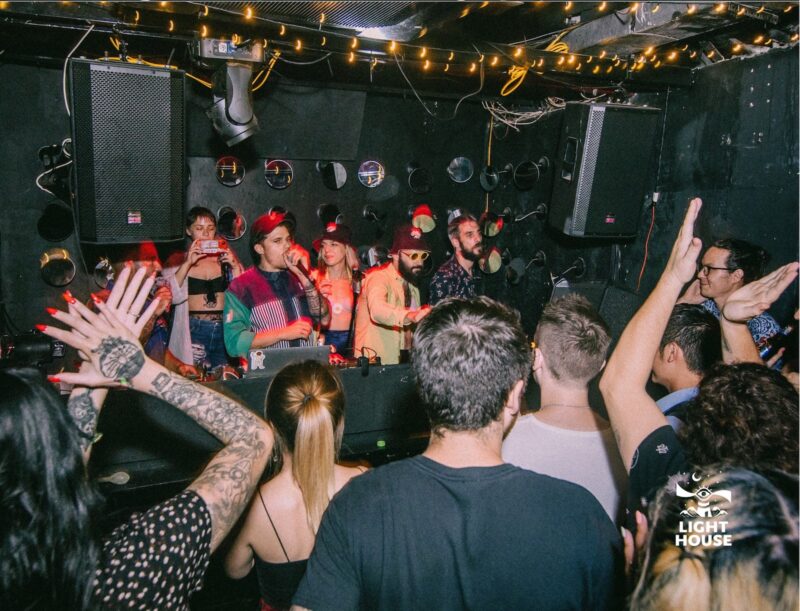 Right in the middle of HCMC's bustling District 1 is where you'll find The Lighthouse (Saigon). Enjoy a few peaceful drinks on the beautiful rooftop or dance the night away to the underground sounds of deep and soulful house music, four on the floor techno, and funky disco rhythms, while looking out over the city of Saigon. With a constant rotation of local, national, and worldwide DJs and recording artists performing each week. Names like 1DAN, Amin K, André Hommen, Ben Kaczor, Birth of Frequency, Dan Lo, Datodeo, DJ Ouch!, Djuma Soundsystem, Exos (Trip), Hibiya Line (The Observatory), MAQman, Marcus Henriksson (Minilogue), Nic Ford, Nina Nova, Paramida, Peanuts, Raysoo, Shhhhh, Stefan Goldmann, Steve Bicknell, Sunju
Conclusion
Ho Chi Minh City is a city that never sleeps and its nightlife is just as vibrant as its daytime offerings. With its many bars, clubs, and rooftop terraces, there's something for everyone in this city. Whether you're looking for a wild night out or a more relaxed evening, you're sure to find it in Ho Chi Minh. So, grab a drink, hit the dance floor, and enjoy all that this city has to offer!