You're planning your next adventure, and Vietnam's on the list. You've heard tales of its vibrant nightlife, but you're wondering about the cost and Vietnam nightlife prices. Will it break your budget or leave you with enough cash for a few extra excursions?
You're not alone in this uncertainty; it's a common question among travelers. Whether you're looking to sip cocktails at posh rooftop bars, groove to live music, or immerse yourself in local culture at bustling night markets, we've got you covered.
We'll delve into the nitty-gritty of Vietnam's nightlife prices so that there won't be any unpleasant surprises. Plus, we'll share some top experiences worth splurging on and even reveal a bonus spot that's off the beaten path!
So buckle up; an unforgettable night-time journey awaits you in Vietnam without emptying your wallet!
Key Takeaways
Surprisingly affordable nightlife in Vietnam
Pocket-friendly prices in Hanoi and Ho Chi Minh City
Reasonable expenses in Da Nang and Nha Trang
Affordable options for drinks, food, and entertainment in all cities
Is Vietnam Nightlfe Cheap Or Expensive?
You'll find that Vietnam's nightlife is surprisingly affordable, making it a fantastic destination for those on a budget. Whether you're exploring the bustling streets of Hanoi or immersing yourself in the vibrant energy of Ho Chi Minh City, there's always an adventure waiting to happen without breaking the bank.
Hanoi nightlife prices will make you smile. You can enjoy local brews at beer corners for less than a dollar and even high-end cocktails rarely exceed $5. Similarly, Ho Chi Minh City nightlife offers endless entertainment options from glitzy nightclubs to laid-back bars, all at pocket-friendly rates.
Da Nang nightlife expenses are also reasonable with many bars offering happy hour deals and discount promotions. If beach parties are your thing, Nha Trang nightlife cost won't disappoint either. With plenty of beach clubs and late-night restaurants catering to different budgets, you can party till dawn without worrying about overspending.
So don't hesitate! Embrace the freedom that Vietnam's nightlife promises. Affordable prices combined with unique cultural experiences offer an unmatched blend of excitement and affordability that makes every night unforgettable. Enjoy your time under the shimmering lights while keeping your wallet happy; it's all possible in Vietnam!
3 Of The Best Vietnam Nightife Experiences & Prices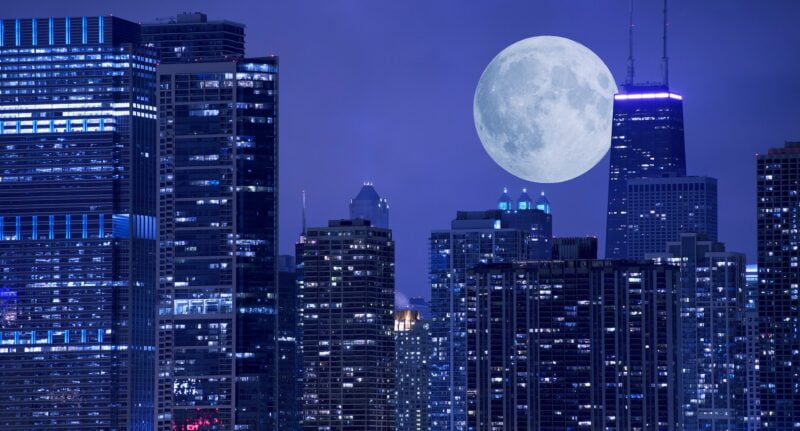 Ready for a night you won't forget? Start your evening by exploring the bustling streets of Saigon on an After Dark Night Tour by Scooter. Soak up the city's vibrant culture and energy as you navigate through the bustling streets.
Next, experience Ho Chi Minh City at its most enchanting with a unique package that includes a traditional Water Puppet Show and a delightful dinner cruise. Immerse yourself in the captivating art form of water puppetry and indulge in a delicious meal while cruising along the city's waterways.
But that's not all! Don't forget to take your taste buds on an adventure with a Walking Street Food Tour. Discover the hidden gems of Vietnam's culinary scene as you sample a variety of delicious street food.
To round off your unforgettable evening, explore Vietnam's hidden music scene. Experience the vibrant and diverse music culture of the country as you uncover hidden live music venues and enjoy performances by talented local artists.
With these incredible experiences and prices, you're guaranteed to have a night to remember in Vietnam.
Saigon After Dark Night Tour by Scooter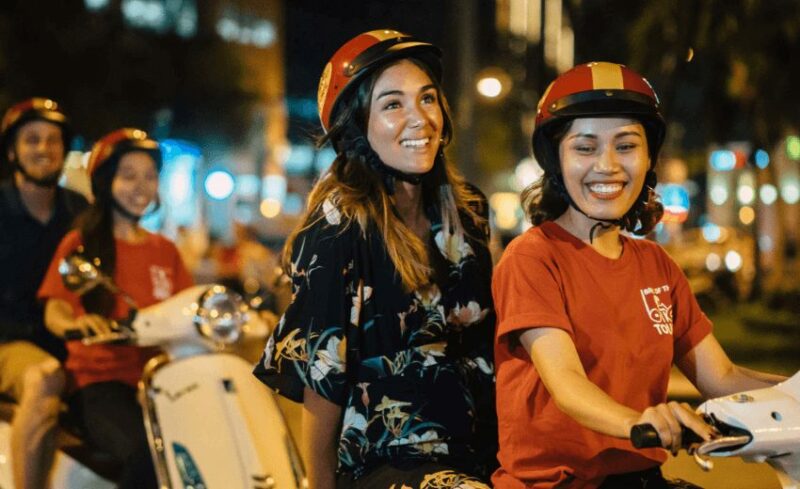 Imagine zipping through the vibrant streets of Saigon on a scooter, as the sun dips below the horizon and the city's nightlife begins to sparkle. With 'Saigon After Dark Night Tour by Scooter', you'll dive headfirst into Vietnam's enticing nightlife, all at reasonable prices.
This tour offers unique experiences like visiting traditional stilt houses and learning how to make rice rolls. You'll discover why Saigon is your ultimate Vietnam nightlife guide.
Your safety is prioritized throughout this exciting journey, ensuring you enjoy every moment worry-free. Don't forget to stop by a rooftop bar for a beautiful sunset view before wrapping up this unforgettable evening back at your pick-up point.
So, ready for an adventure that defines freedom?
Price: from $27
Ho Chi Minh City by Night including Water Puppet Show and Dinner on cruise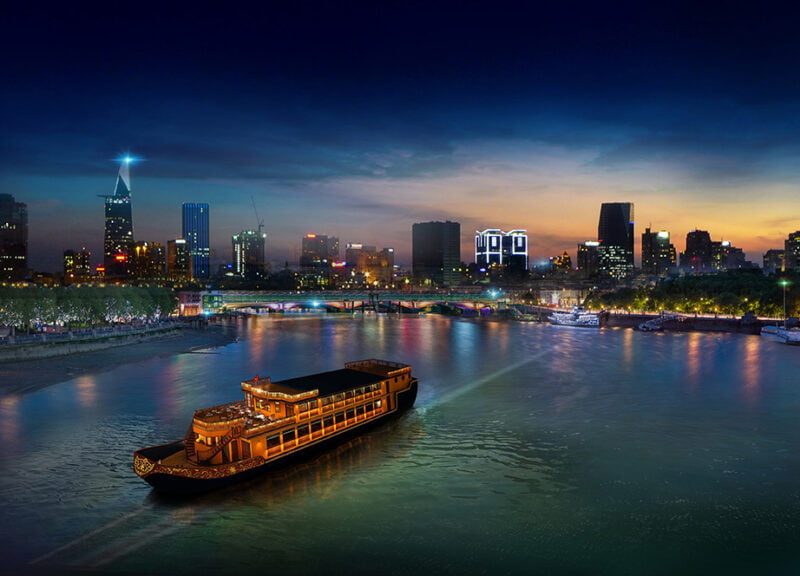 Experience an unforgettable night in Ho Chi Minh City with a lively water puppet show and a delightful dinner on a cruise.
Your private driver-guide will whisk you away from your hotel to the heart of Vietnam's party scene.
The nightlife activities in Vietnam are diverse, but this tour offers something truly unique.
You'll be captivated by the traditional water puppet show, an integral part of Vietnamese culture.
After the spectacle, indulge in delicious cuisine aboard a Saigon River cruise, one of the best Vietnam nightlife and entertainment options available.
Your guide is fluent in English or French and will share intriguing facts about Vietnam's history throughout the evening.
So let loose and enjoy Ho Chi Minh City by night including water puppet show and dinner on cruise.

Price: from $72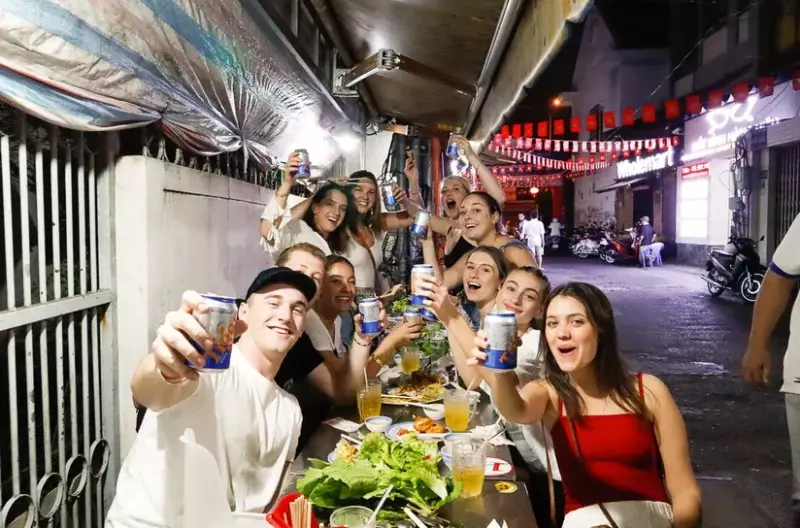 Dive into the heart of Hanoi's vibrant food and music scene with a personalized walking street food tour. This private tour takes away the stress of researching food venues and provides undivided attention from your guide.
You'll explore the Vietnamese nightlife scene while tasting mouth-watering street food and experiencing live music venues in Vietnam. This isn't just any tour; it's a journey to hidden gems in Vietnam's nightlife scene.
Highlights of the tour include stops at a historic cathedral, secret cafes, and a jazz bar. Your guide will also share personal Vietnam nightlife recommendations tailored to your preferences.
Price: from $41
Bonus Vietnam Nightlife Experience: A Night At Kims Tavern Girl Bar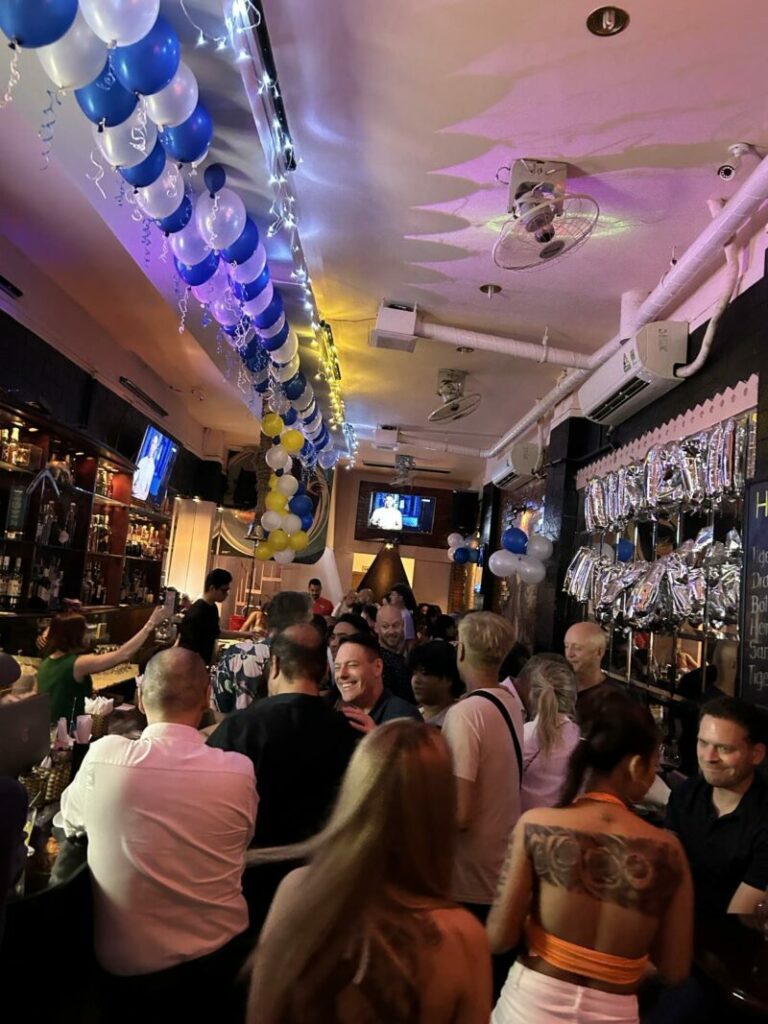 Bonus Vietnam Nightlife Experience: A Night at Kim's Tavern Girl Bar
With the soft glow of neon lights illuminating your smile, you'll find yourself lost in a sea of beauty at Kim's Tavern Bar, where the night comes alive and the enchanting bar girls serve up more than just your favorite drinks.
This haven is among the top nightclubs in Vietnam for solo travelers or expats seeking an authentic experience of Vietnam nightlife.
The bar girls here are considered some of Vietnam's most stunning women, their radiant charm adding to the rich atmosphere. As they attentively listen to your stories while serving icy Tiger Drafts or fiery Vodka Sodas, you might just find these beauties becoming a highlight of your evening.
Navigating Vietnam nightlife can be bewildering with varying drink prices; yet at Kim's Tavern Bar, average drink prices in Vietnam won't leave a hole in your pocket. Indulge in classic Gin & Tonics or popular Jack Daniels & Coke at reasonable rates that amplify the joy of freedom.
Some safety tips for enjoying Vietnam nightlife include being mindful about your drink consumption and treating everyone respectfully.
So drop by Kim's Tavern Bar and let loose as you savor not only the delightful beverages but also an unforgettable experience amidst captivating company.
Popular Drink Prices
Ice Cold Tiger Draft 45,000 VND, Tiger is a very popular beer in Vietnam, delicious when served ice cold!
Jack Daniels & Coke 100,000 VND, A fan favourite from around the world! You cant go wrong with Jack
Gin & Tonic 90,000 VND, An oldie but a goodie!
Vodka & Soda 90,000 VND, Put some hair on your chest with a Ruski favourite!
JW Black & Diet Coke 100,000 VND, If you are not friends with Jack then You probably are with Johnnie Walker!
Lady Drinks 140,000 VND, Say a little thank you to your favourite girl for making you feel like a King
Total Price: Priceless ;op
Frequently Asked Questions
What is the average cost for a meal at a Vietnamese restaurant during night hours?
You'll find that dining out in Vietnam is surprisingly affordable. On average, a meal at a decent Vietnamese restaurant during nighttime might cost you around $5 – $10. It's quite the bargain for your freedom-loving heart!
How much should I expect to pay for transportation during nightlife hours in Vietnam?
As you dance through Vietnam's nocturnal symphony, taxi fares can be your smallest worry. A typical ride might lighten your wallet by only 2-3 USD. So, savor the freedom of the night without breaking the bank!
Are there any age restrictions for entering bars and clubs in Vietnam?
Absolutely, age restrictions are in place. You must be 18 years old to enter bars and clubs in Vietnam. So, if you're of legal drinking age, you're free to enjoy your night out without any concerns.
Can I negotiate prices at bars and clubs in Vietnam?
Surprisingly, over 60% of tourists haggle in Vietnam! Yes, you can negotiate prices at bars and clubs. It's part of the freedom and thrill of Vietnamese nightlife. Just remember to do it respectfully.
Is it customary to tip at nightlife venues in Vietnam?
Yes, it's not uncommon to tip at nightlife venues in Vietnam. However, unlike some western countries, tipping isn't mandatory but appreciated. If you've received excellent service, feel free to express your gratitude with a tip.
Conclusion
So, you thought Vietnam's nightlife would break the bank? Think again! Whether it's sipping cocktails in a sky-high bar or dancing away at Kim's Tavern Girl Bar, it's all delightfully affordable.
So, pack your party spirit and wallet without fear of emptying it. Ironically, in Vietnam, living the high life doesn't come with a hefty price tag!