Football fans, rejoice! The Qatar FIFA World Cup is just around the corner, but as a tourist or ex-pat, the dread dawns on you, and you ask yourself, "OMG, Where To Watch The 2022 Qatar World Cup In Ho Chi Minh City?" Well, don't worry, Kim's is all you need and the only bar in Ho Chi Minh City that will show all the matches so that you won't miss a minute of the action. Our delicious food and drinks menu will keep you fueled throughout the tournament. But before we talk about why Kim's is the best place to watch the Qatar FIFA World Cup in Ho Chi Minh City…
What is the FIFA World Cup?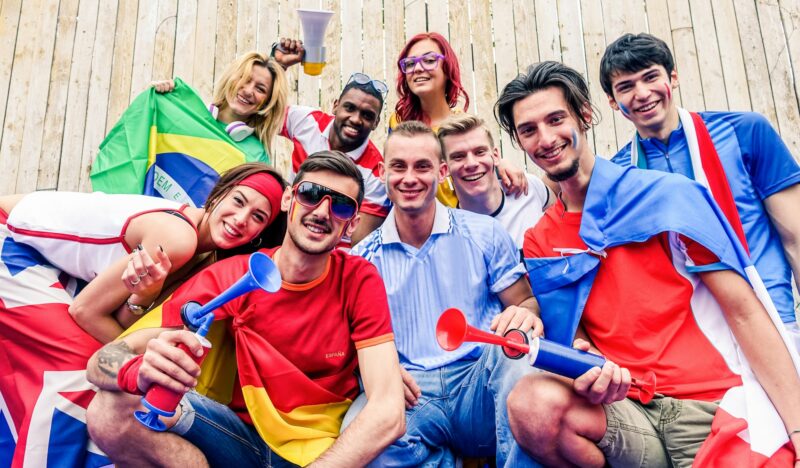 If you have been in a coma since birth or lived under a rock, this section is for you! The FIFA World Cup is an international football tournament every four years. The first World Cup was held in 1930, and since then, it has become the most-watched sporting event in the world. This year's edition will take place in Qatar from November 21st to December 18th. It will be the first time the World Cup is held in the Arab world as well as in December.
When does the world cup start and finish?
The world cup starts this Sunday, November 20th, with an opening ceremony and inaugural match between Qatar and Ecuador. The tournament will last for less than a month, ending on December 18th with the final game.
What times do the matches Kick-off at the Qatar World Cup in the local Vietnamese timezone?
There will be four matches during the group stage and two in the knockout stages. The group stage times are 5 pm, 8 pm, 11 pm & 2 am (Local Ho Chi Minh City time).
The last game of the group stage changes slightly, with two games played at 2 pm & two games played at 6 pm (Local Saigon Time).
The knockout phase of the World Cup goes from four teams to two teams playing per day at 2 pm & 6 pm (local Vietnam time).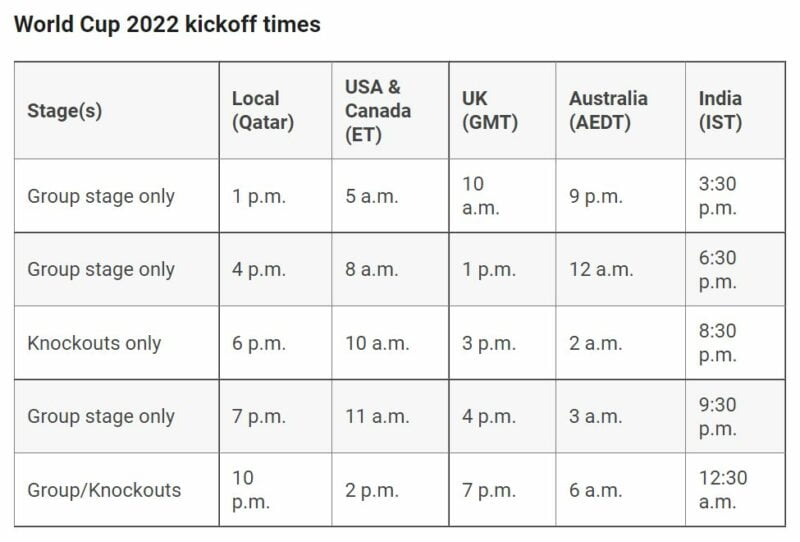 Places showing the Qatar World Cup in Saigon?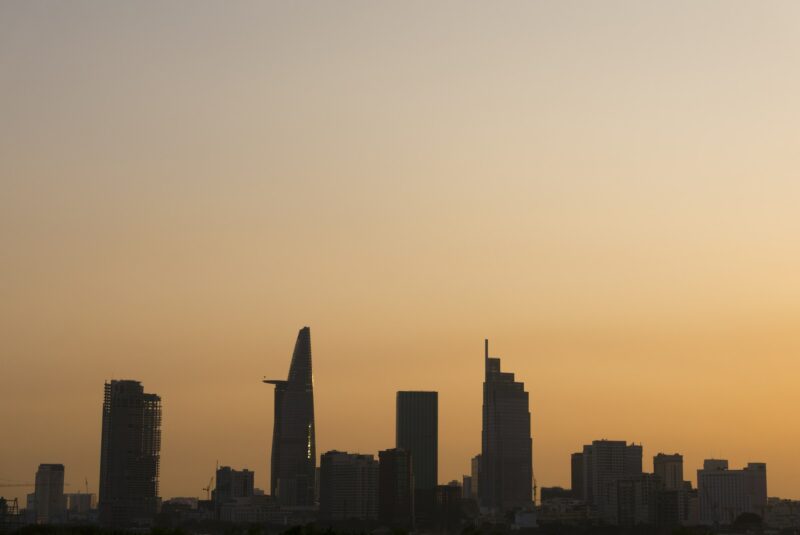 Unfortunately, many sports bars closed during Covid, so there are not many places with multiple screens like before. However, we still have a few places where you can watch the World Cup. These are:
Kim's Tavern Bar Saigon
Of course! But we will come back to us later.
Bar 22 Ho Chi Minh City
Bar 22 is a great place to watch the World Cup because they are next door to Kim's Tavern Bar and has fun games such as Darts, Pool, and more. They also have sexy Bar Girls like Kim's Tavern.
Phattys Sports Bar
Phattys is one of the last surviving 'typical' sports bars in the center of D1 Saigon, and they provide many screens and a limited food menu. They do not, however, have gorgeous bar girls providing table service.
DTwo Sports Bar
It is similar to Phattys Sports Bar but is not located in District 1 and is about 30 mins away in District 2. However, they also offer a good range of screens and food.
Why is Kim's Tavern the best place to watch the Qatar FIFA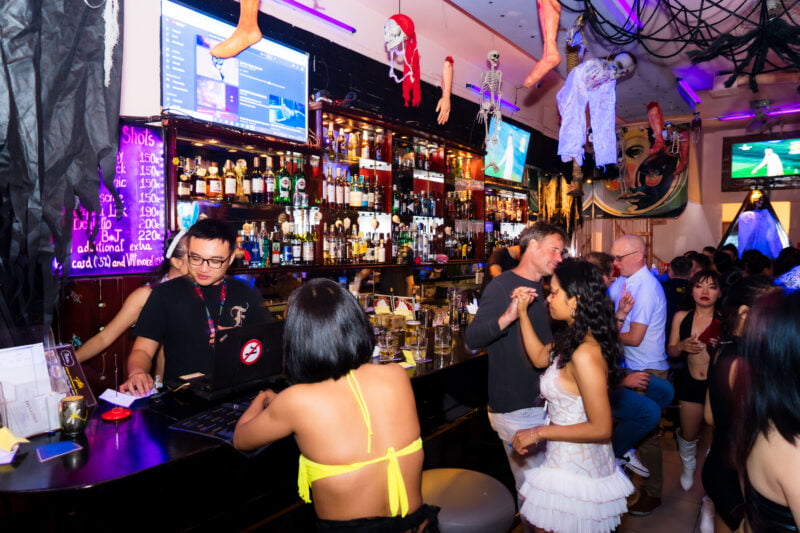 We told you we would come back to it, hehe. So here are just 6 of many reasons why the only place to watch the Qatar World Cup In Ho Chi Minh City is at Kims Tavern Bar
1. We've Got Your Team Covered!
No matter who you're rooting for, we've got you covered at Kim's Tavern Bar Saigon. We'll be showing every single match of the Qatar FIFA World Cup, so you won't have to worry about missing a single goal, tackle, or red card.
2. Food and Drinks for Every Taste!
Whether you're looking for a light snack or a full meal, we've got something for everyone at Kim's Tavern Bar Saigon. Our menu features a wide variety of traditional and international pub fare and some unique fusion dishes that you won't find anywhere else in Ho Chi Minh City. And, of course, we've got an extensive selection of beers, wines, and spirits to wash it all down.
3. A Friendly Atmosphere!
At Kim's Tavern Bar Saigon, we pride ourselves on our friendly atmosphere. Whether you're coming to watch the football or to enjoy a few drinks with friends, you'll always be made to feel welcome at our bar.
4. Great Table Service
Our outstanding service is provided by our beautiful Vietnamese bar girls, who will ensure you have a great experience at Kim's Tavern Bar Saigon. Our experienced and sexy bar girls will be on hand to take your order and make sure that you have everything you need to enjoy the Qatar FIFA World Cup in style.
5. Special World Cup Drinks Offers!
During the Qatar FIFA World Cup, we'll offer a range of unique drinks deals so you can save money while watching the matches. Be sure to ask our bar girls about our latest offers when you visit us.
6. We Are Super Easy To Find!
We are located just off Nguyen Hue street, which is in the heart of District 1, and we are open from 4 pm until late every day. So, whether you're looking for a place to watch the early matches or you want to catch the late-night action, we've got you covered. Click -> best girl bar is Saigon <- to bring up a google map with directions.
Some Quick & Helpful FAQs
Is there an Entry Fee?
There is no entry fee but limited seating, so please make sure you arrive early, possibly even an hour before kick-off, to guarantee yourself a seat.
Do I need to book?
No, you don't need to book, but, as we said, seating is limited, so it's always best to arrive early, especially as traffic in HCMC can be horrible.
Can I bring my food and drink?
No, we don't allow outside food or drink to be brought into the bar.
The Last game Starts at 2 am local Vietnamese time. Will you still be open?
Of course, we will be open until the early morning hours so you can catch all the action.
Do you have Wi-Fi?
Yes, we do have Wi-Fi available for all our customers.
I'm not interested in football, can I still come to the bar?
Of course, you don't have to like football to come to Kim's Tavern Bar Saigon. We are a friendly bar, and everyone is welcome!!
Conclusion
So there you have it! If you're looking for the best place to watch the Qatar FIFA World Cup in Ho Chi Minh City, look no further than Kim's Tavern Bar Saigon. We've got everything you need to enjoy the tournament, from delicious food and drinks to excellent service and a friendly atmosphere. We'll see you at Kim's!