Its quite common for you guys to come to the best girlie bar in Ho Chi Minh City to celebrate some of your special news such as having a new baby, getting a new Job, winning a new contract or even something as small as your favorite sports team winning that day!
The guys would ring the bell as a sign of celebration and buy a round of drinks for all our beautifully sexy Vietnamese bar girls and then order themselves something a little more special than their usual beer or spirts…Enter the room celebration drink special…the Flaming Lamborghini!
What on gods earth is a Flaming Lamborghini?
Now your first thoughts might be a Rich bloke crying on the sidewalk looking at his new Lamborghini on fire, but fear not the Lambo is safe. The Flaming Lamborghini is however a popular cocktail that is often served as a show-stopping drink in bars and nightclubs. It is believed to have originated in the 1980s in the Netherlands and has since gained popularity around the world.
The cocktail is made by layering several different liqueurs in a martini glass and then igniting a high-proof rum before pouring it over the top. The flames create an impressive display that is sure to catch the eye of anyone nearby.
How is a Flaming Lamborghini Made You Might Ask…
Well seeing as you asked so nicely, here is a quick cocktail recipe for the Flaming Lamborghini
Ingredients:
1/2 oz. Kahlua
1/2 oz. Sambuca
1/2 oz. Blue Curacao
1/2 oz. Bailey's Irish Cream
1 oz. 151-proof Rum
Equipment:
Cocktail Shaker
Martini Glass
Lighter
Prep Time:
Gathering all the ingredients and equipment: 5 minutes
Time to Make:
Total time: 5 minutes
Serving size: 1 cocktail
Instructions:
Add the Kahlua to the martini glass
Pour the Sambuca over the back of a spoon onto the Kahlua
Add the Blue Curacao over the back of a spoon onto the Sambuca
Add the Bailey's Irish Cream over the back of a spoon onto the Blue Curacao
Pour the 151-proof Rum into a cocktail shaker
Ignite the Rum using a lighter
Pour the flaming Rum over the cocktail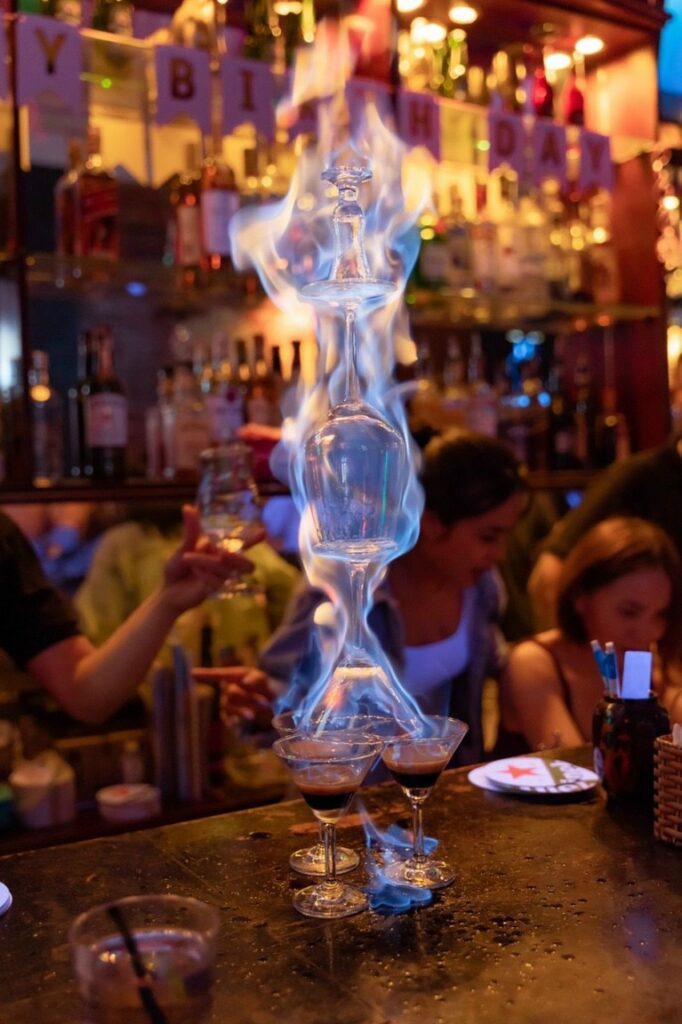 Note: Please be extra cautious when working with fire and high-proof alcohol, and make sure to keep a fire extinguisher nearby. This recipe is meant for individuals who are of legal drinking age and have the experience and knowledge to handle high-proof alcohol safely.
Time To Celebrate?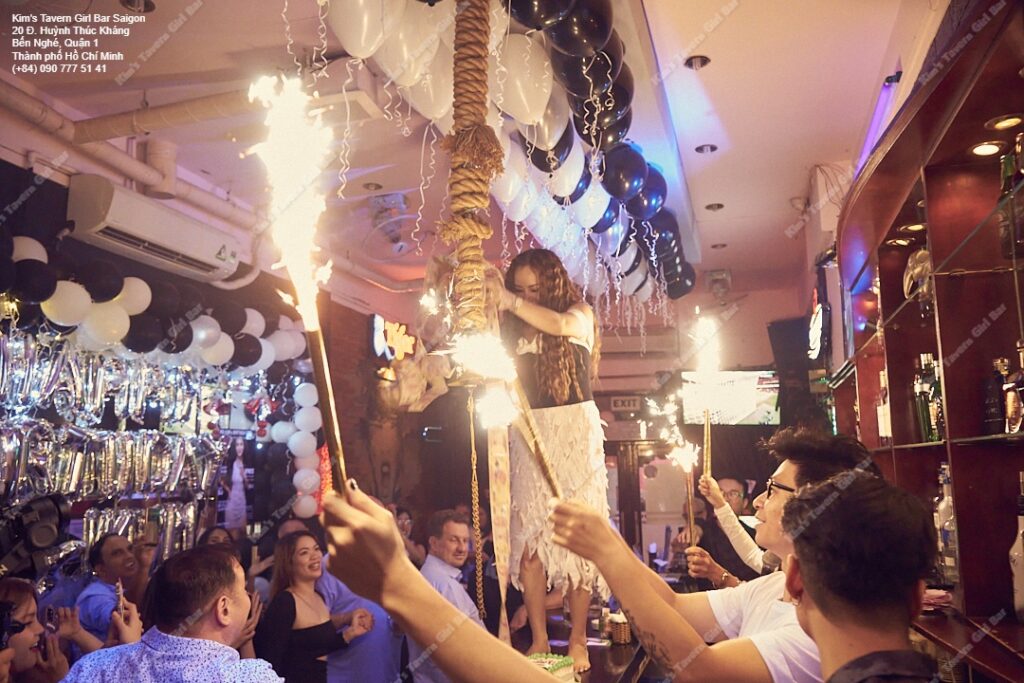 So now you know that the next time you come down to Kim's Tavern and you have some amazingly good news to share, lets start our engines and put the pedal to the metal and get drinking a Flaming Lamborghini in style!