For the Passport Bros out there, it's a match made in heaven when they meet Vietnamese girls. Like two puzzle pieces fitting perfectly together, these two groups seem to have found their ideal partner in each other.
To say that Vietnamese women are beautiful and alluring is an understatement. They possess a unique mix of Eastern and Western features that make them stand out from the crowd. There's something about the way Vietnamese girls carry themselves with poise and grace that makes them irresistible to many Passport Bros.
Perhaps it's their strong family values or their charming personalities. Whatever it may be, one thing is for sure: once you meet a Vietnamese girl, you'll never look back. In this article, we'll explore why Passport Bros and Vietnamese girls are such a perfect match and offer tips on how to find your own perfect match in Vietnam.
What Is A Passport Bro?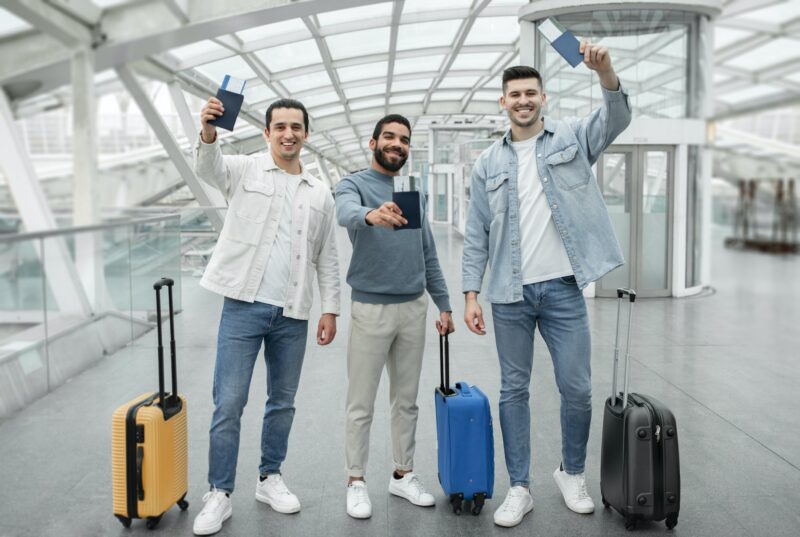 So you're probably wondering what exactly a Passport Bro is, right? Well, let me break it down for you in simple terms.
Essentially, a Passport Bro is a Western man who has become disillusioned with the dating scene in his own country and seeks to find happiness and love elsewhere. These men are often frustrated with the changing ideas towards gender roles and cultural standards of Western women, which can make traditional courtship and romance difficult.
Passport Bros believe that they have a better chance of finding true love with foreign women who exhibit more traditionally feminine traits such as submissiveness, empathy, nurturing nature, and a willingness to cooperate with their partners.
Many Passport Bros perceive Western women as being excessively concerned about their jobs and independence and less interested in traditional gender roles. This perceived lack of emotional maturity can make it difficult for them to connect on deep levels with Western women.
All these factors contribute to why some Passport Bros are looking beyond their borders for love.
Why Vietnamese women are the perfect partner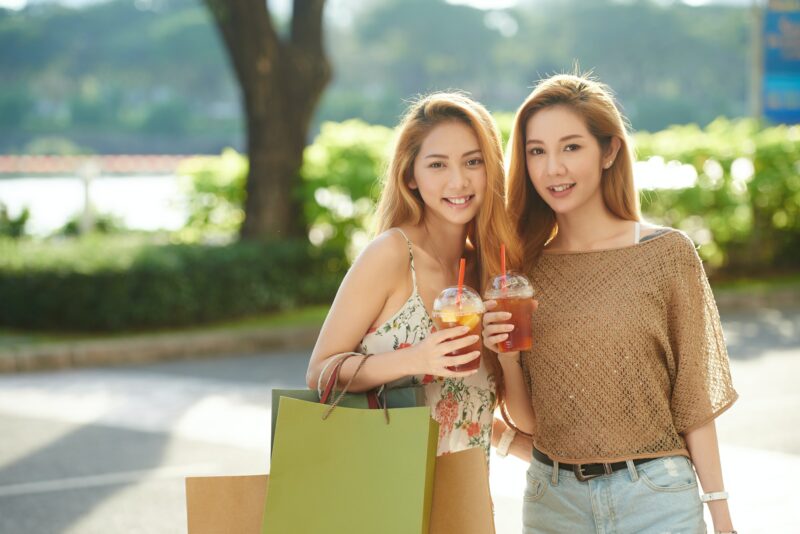 You'll quickly see why Vietnamese women make such great partners when you consider their feminine charm, family orientation, and dedication to caring for their loved ones. Vietnamese women are known for being gentle and wonderful, with a beauty that is both charming and captivating.
They are family-oriented and submissive, making them ideal partners for those who value traditional roles in relationships. Moreover, Vietnamese women take pride in taking good care of their husbands. They are friendly and hospitable, which makes them easy to get along with. However, this can lead to dependency if not handled properly.
Nevertheless, it's important to note that beauty is subjective, and each person has their own preferences. With these qualities in mind, it's no surprise that many foreign men come to Vietnam in search of brides.
As such, the best way to meet Vietnamese girls is through dating sites specifically catered towards finding single women from Vietnam. These sites offer convenience and accessibility for Western men looking to find love abroad while also overcoming language barriers.
But before diving into a relationship with a Vietnamese woman or any partner for that matter – remember not to do everything for them as holding them accountable is key to building a healthy relationship built on mutual respect and trust.
Best Way to Meet Vietnamese Girls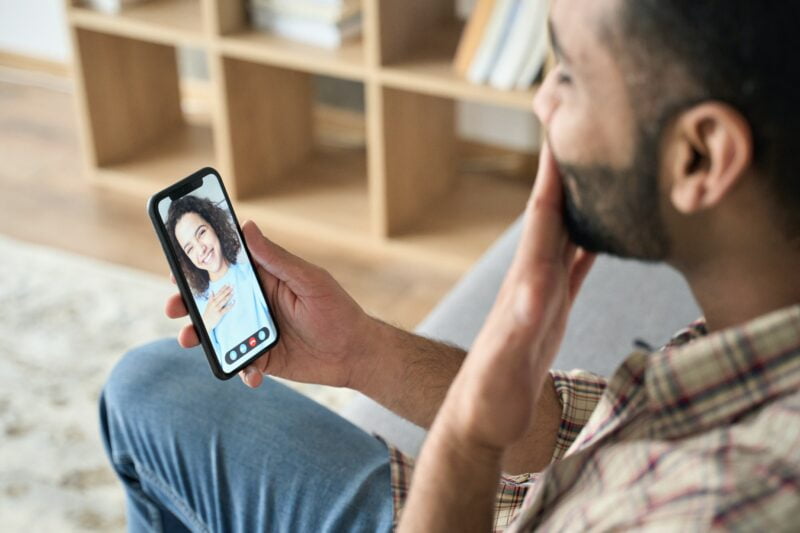 Looking to find love abroad? The best way to meet Vietnamese women is through dating sites that cater specifically to finding single ladies from Vietnam; We have written a full article on the 5 best dating apps to meet Vietnamese girls. These websites allow users to create a profile, browse through potential matches, and connect with them via messaging or video chat.
Some popular dating sites for meeting Vietnamese women include VietnamCupid, AsianDating, and Cherry Blossoms.
It's important to note that while there are success stories of couples who have met through these dating sites, it's still crucial to exercise caution when interacting with strangers online. Scammers may pose as genuine love interests and attempt to ask for money or personal information.
Always trust your instincts and take time to get to know someone before sharing sensitive details about yourself. With diligence and an open mind, finding the perfect Vietnamese girl can become a reality.
With that out of the way, let's dive into some tips on how to find the perfect match for you!
Tips for finding the perfect Vietnamese girl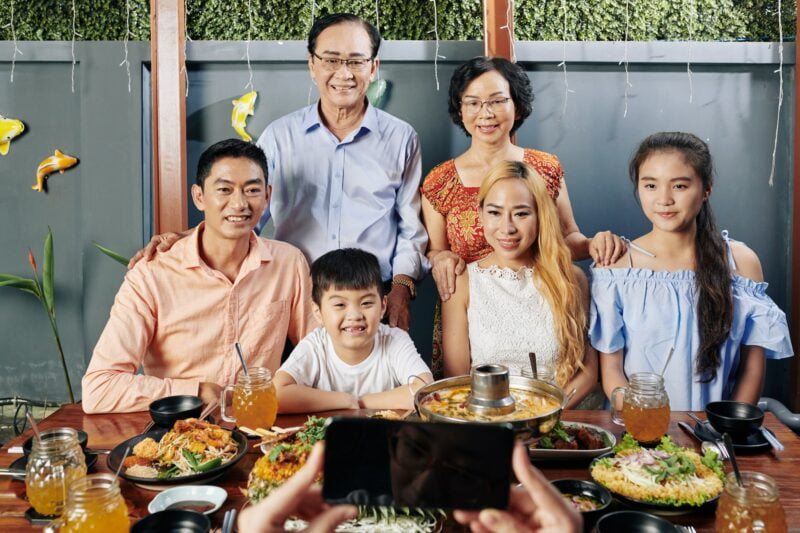 If you're serious about finding a meaningful relationship with a Vietnamese woman, these tips will help you navigate the dating scene and increase your chances of finding the perfect partner.
First, it's important to understand that family is incredibly important in Vietnamese culture. So if you want to impress a potential partner, showing respect for her family is crucial. This means being polite and courteous when meeting her parents or other relatives and taking an interest in their lives.
Another tip for finding Vietnamese Girls is to show genuine interest in Vietnamese culture. Learn some basic phrases in the language, try traditional foods, and take an interest in local customs. This demonstrates that you're willing to embrace her culture and shows that you're serious about building a meaningful relationship.
Finally, be patient – finding the right person takes time and effort.
With these tips in mind, you'll be well on your way to finding the perfect Vietnamese girl for you. And once you do find her, there's no better place to celebrate than at Kim's Tavern Bar – where passport bros are always welcome!
Passport Bros are welcome at Kim's Tavern Bar!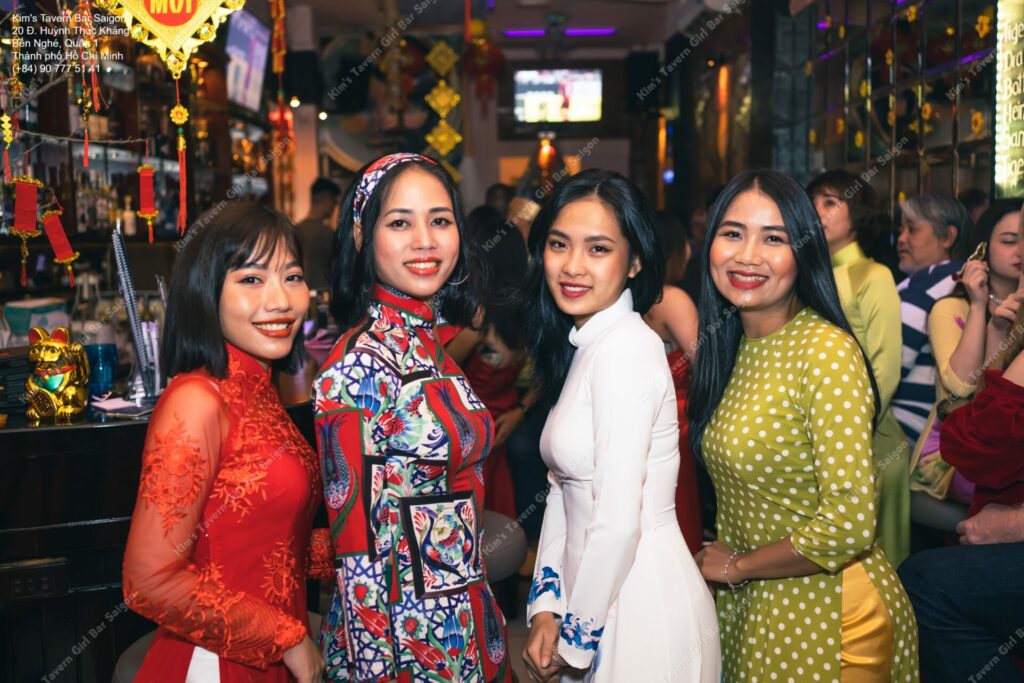 Welcome to Kim's Tavern Girl Bar – where all travelers are invited to come and enjoy a great time! Passport Bros are welcome here and will find this bar to be the perfect place to unwind after a long day of exploring Ho Chi Minh City.
At Kim's Tavern Bar, Passport Bros can expect a safe and respectful environment. The bar's foundation is built on trust and respect, ensuring that all customers have a great time without any worries.
The prime location near the walking street and Bitexco in District One means Passport Bros won't have to go far for some nightlife fun. They can immerse themselves in the vibrant pub scene while sipping on their favorite drinks and enjoying the company of stunning Vietnamese girls.
At Kim's Tavern Bar, Passport Bros will undoubtedly discover that it truly is a match made in heaven.
Conclusion
In conclusion, Passport Bros and Vietnamese Girls truly are a match made in heaven. The combination of the adventurous spirit of the passport bros and the traditional values of Vietnamese women creates a dynamic that is hard to resist. With their stunning beauty, unwavering loyalty, and caring nature, it's no wonder why so many Passport Bros have fallen head over heels for Vietnamese girls.
It's important to note that finding the perfect partner takes effort and patience. As with any relationship, communication is key. Taking the time to learn about each other's cultures and beliefs can go a long way in building a strong foundation for a lasting relationship.
So if you're a Passport Bro looking for love, don't hesitate to explore all that Vietnam has to offer – you may find your soulmate. As they say, 'love knows no bounds.' And when it comes to Passport Bros and Vietnamese Girls, this couldn't be more true.
So come on down to Kim's Tavern Bar, where Passport Bros are always welcome – who knows what kind of adventure (and love) awaits!